We are looking for a talented dance & gymnastics teacher to join our team.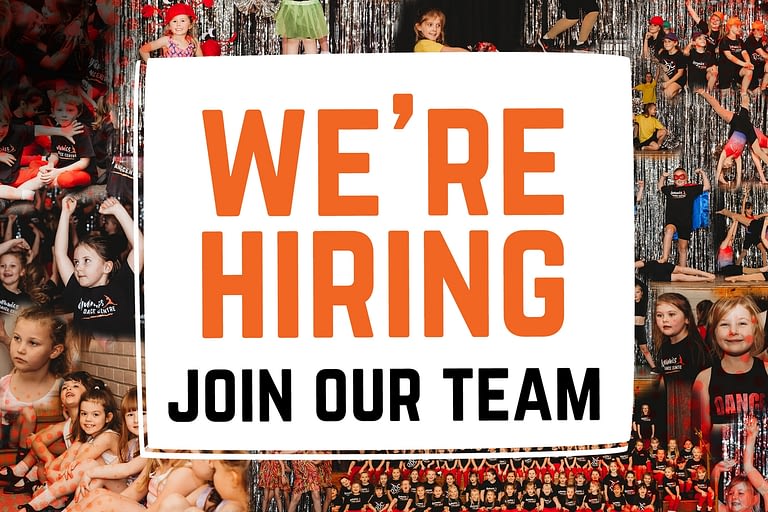 We are looking for a talented teacher to join our team with the opportunity to take the lead and oversee the opening of a brand new DDC branch in the future.
Monday – Friday / 4.00pm – 6.30pm
Saturday 9.00am – 2.30pm
Boogie Bounce Parties Sat / Sun (Rotation / Shared between 3 instructors)
School session times vary and holidays clubs run during the holiday period
We are a dance school based in Chesterfield and have been established for 4 years. We are a forward-thinking, fast-growing family orientated dance school with our own studio. The dance school is called Dynamics Dance and is based at Studio 44.
You must be IDTA, ISTD, Acro Arts or BG qualified. To be able to choreograph good quality routines.
We will cover the costs to up-skill the correct candidate to become a qualified Boogie Bounce instructor to be able to deliver Boogie Bounce classes in schools, the community and birthday parties at the studio.
We are looking for a teacher with lots of character and energy who can effectively deliver and challenge our young children. Applicants must be confident in both teaching and performing in front of the children, patient and extremely out-going. Reliability is very important, and you must have a genuine desire to offer young children a positive introduction to dance. Overall, we want you to be a great role model. It's IMPORTANT TO US that you are a team player and are a perfect fit for our family.
For this role, you must be able to live by our CORE VALUES. We live by these every day and they make us who we are:
ACCOUNTABLE – We remain above the line at all times
SPIRIT – We have a family morale with a winning team attitude
PROFESSIONALISM – We are disciplined, exceed expectations delivering WOW in all we do
ENTREPRENEURSHIP – We are healthy, continually learning with an unstoppable mindset
CONSISTENT – We reliably deliver on all we set out to do
TOGETHERNESS – We support each other always
Have excellent verbal communication skills and be able to share your passion for dance and performing. The position involves both co-ordinating and delivering sessions to a high standard. Therefore, previous experience is essential.
Benefits:
Bonus scheme / Targets / Company Events
Self Employed / Min 20 hours p/w
Salary: £10.00 to £20.00 /hour depending on qualifications and experience. 
You must be able to start during August 2021.
All staff will need an up to date DBS certificate, safeguard and first aid training. If you do not yet possess these, don't worry! We can provide them for you.
ROLE – DDC Dance teacher / Boogie Bounce instructor
To provide DDC with leading expertise in the area of dance and training children to the required standards, preparing them for exams, productions and performances.
Delivering high-quality classes in local schools to continue to strengthen our relations and promote all Studio 44 activities.
To be the forefront of the Studio 44 Boogie Bounce Party experience (training will be given)
More information and to apply CLICK HERE